Meet Delesign.

Graphic Designers that solve all your design requirements
A cost effective solution to your design requirements. Our designers work with you as part of your team to ensure quality results.
Our Story
Our Story
When we started Delesign, it was primarily to address a number of personal issues that we encountered while working in the entrepreneurial environment. We needed talented designers, but weren't yet able to afford or justify hiring a full-time senior level designer, let alone one designer that was skilled in a variety of design fields.
We then set out to build a solution that would make it incredibly easy for businesses of all sizes to finish their design projects and scale - without ever missing a deadline. Delesign solves the fundamental problem spanning across different industries and companies applicable anywhere around the world. Whether you're a manager looking to delegate your team's work, or an individual entrepreneur in need of high-quality designs (and everything in between) Delesign is here for your business.
Today, many organizations from across different industries around the world trust Delesign to complete their design projects. Going forward, our roadmap is to change how people and organizations interact with the design process. At the center of this is efficiency and how organizations can create a more effective design process. Delesign not only help businesses complete their projects, as we also help improve their appearance to customers, see greater returns on their investment, and gain an overall competitive edge for their company.
Our Core Values
Since 2017, Delesign has made it both easier and cost-effective for individuals, teams, and organizations to gain access to talented designers, which allows them to complete projects faster. Today, businesses trust Delesign to help grow their organizations through effective and high-quality designs.
Quality
All Delesign designers have years of professional experience.
Efficiency
We'll complete your design projects, so you can focus on growing your business.
Affordability
Whether you're a Fortune 500 company or a one-person team, we're here for you.
Service
Your satisfaction is always our top priority.
Meet the Team
Jessica
Dawn
Enrico
Gem
Jmarc
Milana
Jesse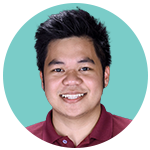 Deyrold
Kendrick
Cija
Richard
Jemuel
Marco
Tristan
Aran
Dwight
Doneve
Raffy
Krisana
Paniel
Dariz
Mary
Christine Y
Keano
Angel
Wea Jane
Allaine

Warning: Invalid argument supplied for foreach() in /home/delesign/public_html/about-us.php on line 99


Warning: Invalid argument supplied for foreach() in /home/delesign/public_html/about-us.php on line 99

Learn More About Delesign