In a world filled with all kinds of apps, TikTok has managed to break out.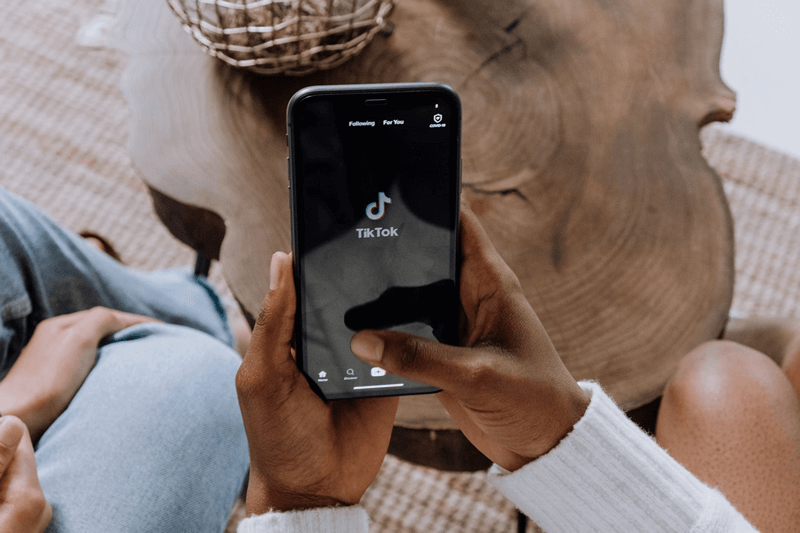 It is one of the most downloaded apps of 2020. With around 800 million users each month, its popularity is undeniable.
With its widespread use, it's logical that the next step is to utilize it for ads. It is an ideal platform for a brand or a business to be visible. If you're running a business, you should consider placing ads on TikTok. But of course, you may need the help of graphic design company Delesign to help you create a winning ad on this social media platform. This article will look into the unique TikTok ad formats contributing to its success.
So What Is TikTok? What Makes TikTok Ad Formats Unique?
Let's backtrack a bit and discuss what TikTok is in the first place.
TikTok is a short-form video-sharing application. It allows its users to create and share short videos of up to 15 seconds in length and looping videos of up to 60 seconds in length.
We can attribute the rise of TikTok to prominence to the fact that video is the most popular form of online content today. A survey back in 2018 found that 85% of all internet users in the United States have watched an online video on any device. It added that 62% of the respondents claim that they have consumed video through mobile.
With the pandemic forcing people to stay in their homes and consume even more online content, video content usage and popularity have skyrocketed. The number of users would have increased by now.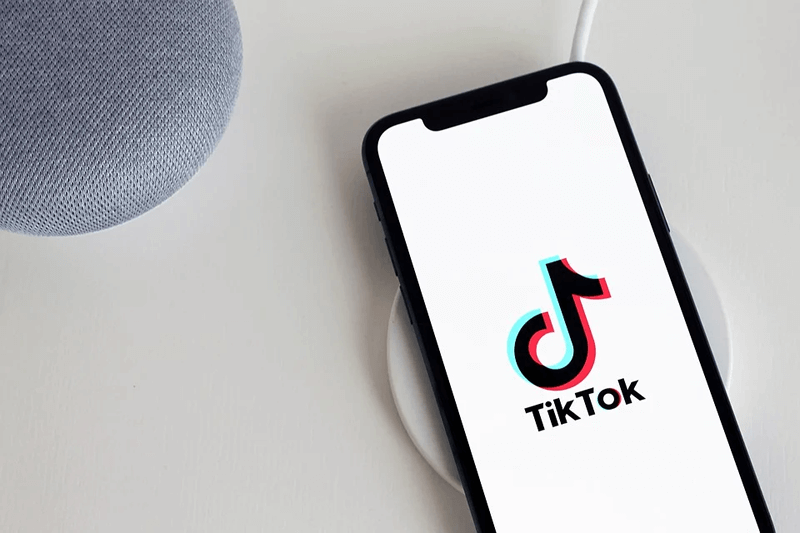 Musical Roots
TikTok started as a different type of app. It was first called Musical.ly. Just like TikTok, this app allowed users to create short videos, but as the name suggested, these videos were musical in nature. Users lip-synced for the most part.
Musical.ly had up to 100 million users by August 2018, making it one of the more popular apps available back then. Then the app was taken over by ByteDance, and all the Musical.ly users were migrated to TikTok.
Why TikTok Is Popular
There are several reasons for this social media platform's phenomenal growth, and Tiktok ad formats are one piece of the puzzle.
Partnerships
One of those reasons is because it was used by several celebrities early on. Late-night show host Jimmy Fallon for example was one of those who pushed for its use early on. The company behind the app paid several celebrities for partnerships, which influenced many people to use it.
Fallon became interested in the app on his own, although he was soon offered a paid partnership. He used his show to promote the app. He urged his viewers to take the #TumbleweedChallenge, which added millions of users to the app within just a week.
TikTok also partnered with local celebrities wherever they are launching, making the app popular in other countries.
Localized Content
Another key reason why TikTok is quite popular is that it emphasizes localized content. The app may be global, but its users upload content that is consumed locally. This makes it an ideal platform for advertising in local areas.
These are just two of the reasons why TikTok is quite popular now.
TikTok Ads 101
Before we dig deeper into the TikTok ad formats, let us go to the basics first. So, what are the things that you should know about TikTok Ads?
TikTok Ads are not as popular as Facebook or Instagram, but that's understandable. The app is a relative newcomer compared to the other giant platforms but it is fast catching up.
In fact, now is the perfect time to use TikTok because not many companies and businesses have realized its potential as an ads platform. At the same time, its popularity is growing at a fantastic rate that anyone using it as a platform for advertisement is assured of a broad audience reach.
TikTok Ads also has a wide variety of offers. Whether you are a small business with a limited budget to spend on your marketing or a manager for a company that's planning on running a massive long-term campaign, TikTok can be your platform.
The advertising platform of TikTok is a lot like that of Instagram. It helps in automating the creation, delivery, and optimization of the ads. The platform offers two types of budgeting options:
Your budget isn't going to be fixed. That means you can adjust it as you go along.
Like the other popular advertising options online, TikTok provides plenty of targeting options, including variables like:
Gender
Location
Age
Interests
The Essentials are not limited to those listed, but those are the most important ones. With those targeting variables, you can zero in on your target audience. A feature that it shares with Facebook and Instagram is that you can create "Custom Audiences" or "Lookalike Audiences" to reach new audiences that are like your existing ones.
TikTok Ad Formats
There are mainly five TikTok ad formats that you can use:
In-Feed Ads
Brand Takeover Ads
TopView Ads
Branded Hashtag Challenge Ads
Branded Effects Ads
It's important to take a closer look at each of these formats to understand what they can offer for your business.
In-Feed Ads
In-Feed Ads are the advertisements that users see between the videos created by users. They are placed so that users can see them as they scroll through videos. They are similar to the ads that appear as one goes through Instagram Stories.
In-Feed Ads allows you to unleash your creativity on the video. You can integrate several calls to action into the video that can be anywhere from 9 seconds long to 15 seconds.
Any marketer can tell that having a call to action is a significant advantage for an ad. You can tell people to visit your website or to subscribe to your social media. You can even ask them to call your number; it depends on the service or product you are offering.
Like any other, In-Feed Ads must catch the attention of users quickly. You will only have a second or less to catch the eye of a user before they scroll past your ad. There are no hard and fast rules in crafting this type of ad. You just have to be as creative as you can be.
Brand Takeover
If you are familiar with TikTok, you must have experienced an instance when you opened the app and immediately received an advertisement. That kind of ad is known as a Brand Takeover ad and is one of the best TikTok ad formats.
These types of ads open up immediately upon starting the app and appear as a full-screen video. It offers the most significant advantage when it comes to using TikTok. This kind of in-your-face advertising is perfect for driving awareness about your brand or your business.
Because of the nature of this type of ad, there is a real danger of users getting upset over them. So, TikTok makes sure that users will only see one of these ads per day.
Naturally, that means those ads are expensive and are great for companies with deeper pockets.
TopView
TopView Ads are related to the Brand Takeover Ads.
It comes up as the first in-feed post that a user will see. So, when used in conjunction with Brand Takeover Ads, it can build up on the interest generated by the first video advertisement.
This type of ad appears at the top of the For You page, which is the most visible spot on TikTok. As expected, this kind of ad can be expensive since it provides maximum exposure.
Branded Hashtag Challenge
A branded hashtag challenge is a unique advertising opportunity for TikTok. You don't get this kind of ad on other platforms. It offers an excellent way for you to interact with the TikTok community.
As you should have guessed by now, the Branded Hashtag Challenge is all about creating a challenge that will encourage users to participate. It's essential to have a clear objective when crafting a challenge. You want to have a reasonable goal in sight.
When users click on a branded or a sponsored hashtag, they will be taken to a landing page within the platform that will explain the challenge and feature some popular videos using that hashtag.
Branded Effects
TikTok offers shareable:
Stickers
AR filters,
and Lenses.
The great thing about these effects is that you can have them branded. TikTok allows users to create their own branded filters, and these are great ways of getting promoted on the site.
Those are the current Tiktok Ad Formats that are available.
Cost of TikTok Ad Formats
Now, you've seen the different TikTok Ad formats. The question is, how much do they cost?
That would be the main question for most users because they want to make sure that it would be worth it.
The problem is that since TikTok is a relatively new platform, users are still figuring out the ROI for it. That shouldn't hold you back from trying out the platform. As mentioned, it really is quite promising.
You can allocate a certain portion of your ad budget to try out the effectiveness of the different Tiktok Ad Formats. The minimum campaign budget there is $500. That might be a little steep for some small businesses, but if you hit the right audience, it will be worth it.
Now that you know more about the different Tiktok Ad Formats, you can pick the right one for your business. To make the most out of it, you may contact Delesign for advice on how to create a TikTok ad that will skyrocket your brand.