Gifts often make the answer of "Why is packaging important?" painfully obvious for us. It's exciting receiving a mystery surprise wrapped up and the enjoyment of seeing our favorite product on the package label is sure to bring up many happy memories. On normal occasions, consumers would often look for items with wonderful if not extraordinary packaging.
Look around you. At home, condiments, food items, and even kitchen tools sit on the cupboards. Beauty products and medicines are in the cabinets.
Try to imagine what happens if the said items were sold bare without boxes or bottles. They would most definitely be a hassle to store, and the beauty products and medicines would not be sanitary to use. It is for these reasons why packaging is important. It functions as a protection to the goods while maintaining its quality and stability.
Product packaging is the process involved in planning and designing of how products are contained in a material. It also protects the items for distribution and storage. In addition, it ensures that the products arrive to the consumers in good condition.
In deciding on a suitable packaging to make for their products, manufacturers consider several factors. The factors are highly likely based on the benefits acquired in providing good packaging.
Why packaging is important for your products
Provides Protection
A packaging's core function is to protect the product, preventing breakage or spoilage, and preserving its stability.
Try to remember the last time when you bought a bottled treatment oil for your skin or any other bottled medicine. Have you noticed that there is an outer box covering the bottle? That box is the secondary packaging. It serves as a protection and prevents the breakage of the bottle. On the other hand, the bottle itself is the primary packaging of the goods. It maintains the medicine's stability and high quality.
Another protective function of packaging is to prevent contamination, adulteration, and tampering of the products. Tamper-proof and tamper-evident packaging are available in foil packs and soda bottles.
The packaging can also provide safety to the product during storage. It protects it from dust and other environmental hazards for a certain amount of time that it requires for storage.
Displays Relevant Information
When purchasing a product in the supermarket, what do you look for in the packaging material? Isn't it that you read first the description of the item or its list of ingredients? It is to verify if the product that you are holding is the one that you need for cooking pancakes, for example. Moreover, it is also to make sure that it doesn't contain any allergens.
Another purpose why packaging is important for your products is due to their display of information such as brand or item identification, ingredients list, directions for use, nutritional facts, and expiration date.
Brand identification
Most customers very likely buy goods of brands with which they are already familiar. It can be because there is already an established trust for that product or brand.
Ingredients list
It is applicable for food products to help customers in identifying if there are no ingredients to which they are allergic.
Directions for use
The directions for use are most beneficial when the use of the product is not clear on the front label. A step-by-step procedure can be seen, usually with graphics for a more readable content. Directions for use are most common in most hygiene and beauty products such as toners, lotions, and make-up removers.
Nutritional facts
It is most frequent in food products such as powdered milk, granola bars, chocolates, and dietary supplements.
Expiration date
Expiration date is commonly printed on items in month and year format. It enables the customer to identify if the product is still safe to use.
Promotion
To maintain a better physique, do you prefer low-fat milk products from regular ones? The "low-fat" description you can see in the packaging is considered as the product's benefit.
When you plan to purchase a laptop for your personal needs, isn't it that you always check its specifications? These details considered as product features and benefits are displayed in packaging materials to serve as promotions for the item itself.
Since consumers initially notice the packaging on goods, it is vital to establish a good branding in all of your labels. Your products' boost in sales is not necessarily all because of your company's sales team.
Nowadays, most companies utilize packaging as a means of marketing strategy for their products. It pertains to the following instances:
The packaging increases customers' brand recognition of the product, letting them identify the item itself by merely looking at the design and material used. It is where good product packaging design comes in. Your items should have a distinctive packaging appearance, for them to leave a good impression on your customers.
The packaging displays information that permits the customers to choose the goods on their own. A company that considers this factor will most likely be designing their product's packaging in a manner that can attract the attention of most people.
Customers are willing to pay more if the packaging provides a more convenient experience to them and has a better aesthetic appearance.
The packaging itself influences the customer's decision to purchase a product. If you have your products that you plan to sell in the future, there is no time for you to hesitate if you should invest in more planning and designing of good packaging. Companies such as Delesign can help you improve the designs of your packaging materials.
Ways on how you can make your packaging stand out
Know your target market
Design your labels in a style that is appealing to the eyes of your target consumers. For instance, packaging materials used on most kids shampoo compose of vibrant colors that can grasp the attention of children.
(https://media.giphy.com/media/TgmOF0VJ1lTuJjWI9m/giphy.gif)
Make it look elegant and personalized
You can create custom gift boxes as packaging. This strategy makes the customers feel valued, leaving them satisfied not only with the product itself but also with your brand. You can also add written thank-you notes or stickers for a more personalized look. Packhelp, a European business, provides affordable custom packages in all shapes, forms, and numbers.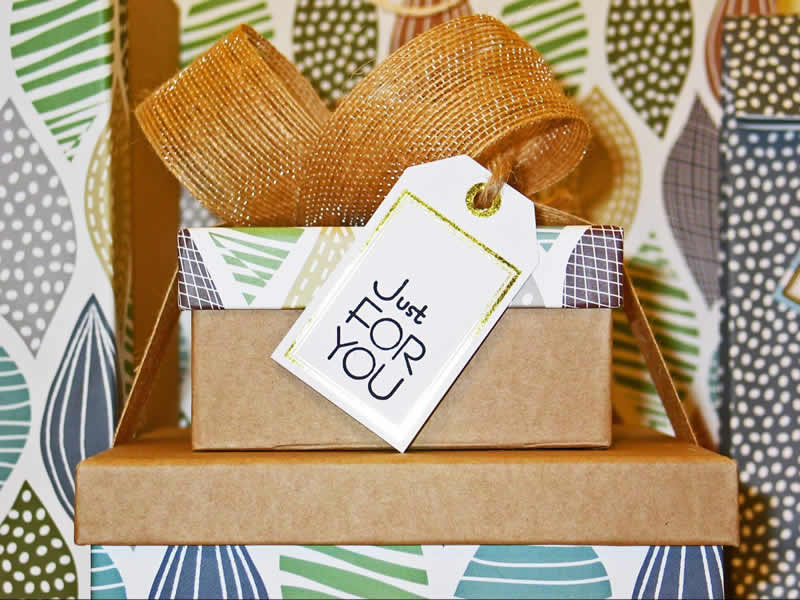 Provide remarkable customer's unboxing experience
Youtube unboxing videos are now a trend among vloggers and other social media influencers. It is because of the thrill that it provides, not only to the one unboxing the package, but also to the viewers. A well-thought-out unboxing experience provides excitement to customers. It makes them satisfied not only for the product itself but also for the brand. To prevent the bland appearance of your boxes, you can print inside of it with simple greetings and catchphrases.
These possibilities on how you can improve your packaging will attract customer's attention. However, you should not overdo it. The way you incorporate your designs should still reflect the item's identity and purpose.
Your product's packaging is the first thing that a customer sees. Keeping this in mind, you should start evaluating if the designs and information displayed on your items are effective in gaining their interest in buying your products. Furthermore, in formulating a design, you should still bear in mind the core functions of why packaging is important.
Delesign, a graphic designing service, supports clients in improving their business by rendering effective and high-quality designs. Delesign has broadened its scope of service to help you improve designs of packaging materials for your items.